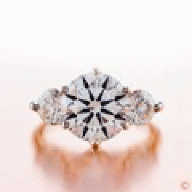 Joined

Jan 7, 2010
Messages

3,417
Married ladies, do you have any tips for us soon to be brides?
Any last minute advice?
My own tips from friends:
1. Sleep early or prepare for bags under the eyes the next day. I'm going to need a sleeping pill to do this.
2. Take time to sit quietly with your new husband for a few minutes to take it all in
3. Keep a simple first aid kit with a few over the counter meds like paracetamol (acetaminophen to you US folk), anithistamines and ibuprofen, bandaids etc. And safety pins!
Ok, that's all I got.
Would love to hear your advice about making the most of the day