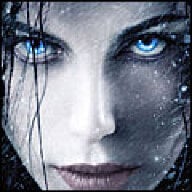 Joined

Mar 11, 2005
Messages

962
Hi everyone-

I know I''ve pretty much fallen off the planet. It''s also weird that I can''t log on to PS from work anymore, (our IT person has no idea why it''s blocked) so I haven''t been able to post and vent and ask for advice from you guys.

Th past month or so was pretty bad. It''s only started to improve the past week. I know, not a good way for a marriage to start. It was to the point that I stayed at a friends house for a couple of days. My dear husband is starting to fear everything basically. it''s like the realization that it''sn ot all about him hit hard, way harder than most people. It took one good talking to from his mom so that we could really start talking again.

It''s no big secret to him, or anyone else whow knows us, that I have always wanted to move. No part of me has ever wanted to stay forever in Boston. My first love is New York, but it''s more expensive than Boston (whcih is getting ridiculous considering you don''t get much here) so another optin is Montreal. Now, this is no surprise to him. We have spent a good aomunt of time discussing this. Somewhere on the board last year I asked the Montrealers about moving there. We even wrote down all things that we would have to do to make it happen. He seemed fine then. He brought it up at Christmas dinner with hsi family, saying we were going to move when we could. fast forward to Late January, when his sister made a mention of it, he told her no, that isn''t going to happen. The month of Feb was spent trying to figure out what made him freak out this much. Very long story short, the major parts of this issue have been brought to light and are being handled now.

My question I guess is for anyone who has moved to a different country. How much time, money and effort did it take? What about finding a place to live, licensing for a particular job you do, finding work in general and dealing with immigration paperwork?