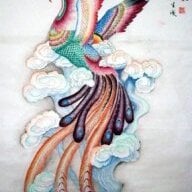 Joined

Jul 31, 2014
Messages

16,055
Hi all,
I purchased these stones planning to put them in rings, but of course life got in the way and I never ended up setting them. Hoping that someone else can enjoy them so they dont sit in my jewelry box anymore
1) a square/princess cut tourmaline. Purchased from Jason Brim and then re-cut by Dan Stair to remove the window. Size is 7.8x7.8, and Dan told me it would fit into a square/princess 8mm setting. Selling for $200 OBO. Pics below. I don't have a real camera, so excuse the pics--happy to provide more or take a video if anyone is interested.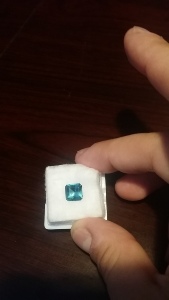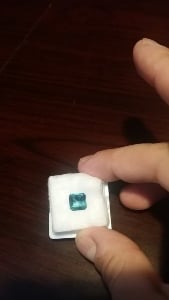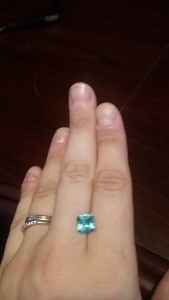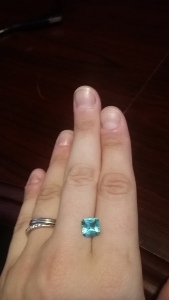 2) 2.52 spinel from Jim McCormick, it's an unusual blue/green and very pretty. Selling for $300 OBO.
I uploaded a few of my own pics, and also the pics from Jim which I think show the real color more accurately.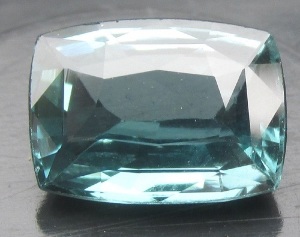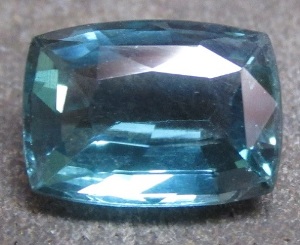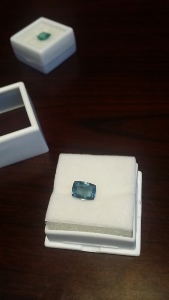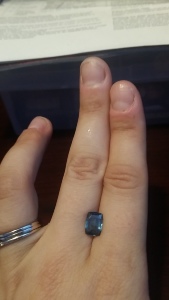 3) .64 blue/green tourmaline I purchased from LT (original link here:
https://loupetroop.com/listings/loose-stones-colored-gemstone/dot-64-neon-green-slash-blue-tourmaline-oval-cut
). The dimensions are 5.61x4.99x3.44. It is bright in person and very pretty, but I'm not sure it quite qualifies as "neon". I've attached some of my own pics, and others are on the LT link. Selling for $150 OBO.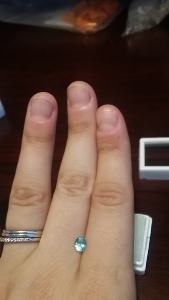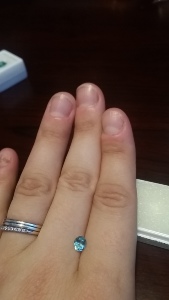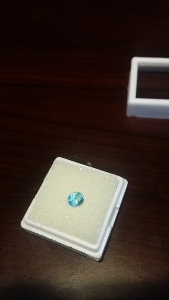 I'll post LT links asap (if I can get it to work for me), but please reply below if interested!