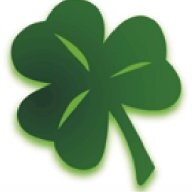 Joined

Aug 15, 2008
Messages

95
I am started to become suspicious that this weekend might be IT. I strongly suspect it will be before Easter, which is a week away. We have no specific plans for Saturday afternoon/evening and my BF will be spending the morning with my dad, which will be a good time to discuss a proposal (if he chooses to go this route).
Part of me is annoyed for suspecting and "ruining" the surprise. Part of me is excited. And part of me is a bit nervous!! Who knows, maybe I will post Monday morning that I feel silly for ever suspecting!
Nonetheless, I think it''s officially time to request DUST!! Thanks ladies!