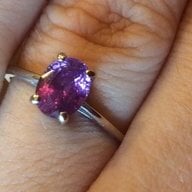 Joined

Jul 10, 2013
Messages

310
Hello! I need advice on something that's becoming a big problem in my home. It's being taken over by my mice! We live in a small city with my husband's family's farm behind us. There are acres of orchards and fields at the edge of our backyard. We bought this house 5 years ago and my husband wanted to buy it because it's practically on the farm and being a farmer is one of his jobs. The job he loves most. The first year we moved here we probably caught a couple mice, the second year also. The third year we caught like 14 mice. I am terrified of the little guys. Growing up, I don't remember ever having a problem at all with mice. Like never seeing ONE living with my parents or by myself.
They only come around in the fall and when it starts snowing here, they stop coming in. But this year has been unusually warm.
Well this year in like October, the first of November, we caught 14. And for a couple weeks, I thought we were done with them. I felt like my house was mine again. Well three days ago, we heard noises in the kitchen and my husband put out the traps again and in those 3 days, we have caught 8! And I hear them in my bathroom wall as I am typing this. We have caught 22 now since October.
We have gone around the outside of the house looking for holes and filling them up with sealant sprays and spraying under the cupboards of the kitchen and bathroom where we have seen them come out of. I did that last year and we had zero mice. But my 6 year old poked holes in the sealant stuff with pens and other things since last year and I think that has caused some of the problem.
My husband is not really bothered by them, he grew up down the street from where we live now and always had them.
But I can't handle it. I have found them in my shoes, in my dresser and while I have been cooking, they have come out of under the oven and by my feet. I am terrified and grossed out and it has caused marriage problems for us because of my complaining. I have told him I want to move but that's not really an option, it just makes him angry at me when I say things like that. I just don't know what to do.