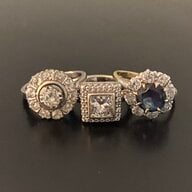 Joined

Aug 1, 2008
Messages

3,372
Apparently it''s been out since last night.

We didn''t use the stove last night, so we didn''t notice and the water heater had plenty of hot water still.

I realized something was wrong when I could only get warm, tepid really, water in the shower this morning. DH called and sure enough, there''s an outage. The thing is, it''s still out and it''s been almost 12 hours since he called. I''m trying to figure out what I can make for dinner or if we just go out. I''m also trying to figure out if I''m brave enough for a cold shower tomorrow if need be. I''m not such a fan of cold water. Did I mention the heat is out as well? It''s not like it''s cold- I think the high today was 65, but it''s rainy and yucky and slightly chilly all the same. My space heater and I were very good friends today.

This actually makes me long for the days of an electric stove/water heater/heat, etc.