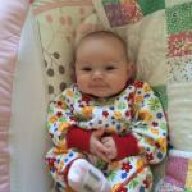 Joined

Jun 23, 2011
Messages

1,442
Hi,
First I know, I KNOW. Don't put anything valuable in your checked luggage. I knew better, but made a very unwise decision that I'm kicking myself for now.
On our flight home from our wedding, we packed our Nikon D3100 + lenses in one of our checked bags. When we got home, we pulled the camera bag out and it was empty!


The clothes, etc. were all disheveled and there was a TSA NOI (Notice of Inspection) in the bag. The other two bags were completely untouched, and had no notice. We've started the process of filing a claim with TSA since it seems like it's extremely likely that the theft occurred either as a result of, or during their "random" inspection.
So my question is this...has anyone been as foolish as I was and had to file a claim? If so, how did it work out? I know it's not a high end camera, but we paid almost 1K for it less than 6 months ago AND it had really important pictures on it. I'm just sick.
Also let this be a PSA...Don't trust checked bags! I knew better, sigh...