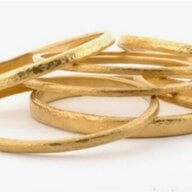 Joined

Jan 26, 2003
Messages

21,955
Even if Hillary Clinton is elected, a Republican dominated Senate may continue to keep her from filling the vacancy left by Justice Scalia on The Supreme Court. It is ironic that in supposed defense of wishing to keep The Constituion intact, rather than "a living " document, that can change, the conservatives in The republican Party are willing
to flout the Constitution
and its mandate to the President to appoint members of Supreme Court.
"The New York Times" has an article on the Republicans' plans.
"That Supreme Court Stonewall May Not Crumble Anytime Soon
WASHINGTON — Senator Jeff Flake was startled a few months ago when a constituent pressed him on whether he was willing to hold up any Supreme Court nominee chosen by Hillary Clinton if she was elected president.
'I asked for how long, and he said for four years,' Mr. Flake, an Arizona Republican, recounted in an interview. 'I said no, of course not. That is not what I came to Washington to do.'
But that's precisely what some of his Republican colleagues are considering. Having already blocked President Obama's nominee to replace Justice Antonin Scalia since March, they contend that Republicans should indefinitely stall any nomination by Mrs. Clinton to prevent an ideological shift in the court. Such a blockade would represent a major escalation in the judicial wars that have been waged in the Senate since the 1980s.
Mr. Flake and other Republicans say that would be a terrible mistake. 'You just can't do that,' Mr. Flake said. 'You shouldn't and you can't. People expect to have a full court.'
But if Mrs. Clinton prevails and Republicans hold the Senate, they are likely to come under immense pressure from conservative groups to do whatever is necessary to prevent her from filling seats on the court, considered by many Republicans as their last defense against the advance of liberal social and governmental policy.
The idea of denying Mrs. Clinton a court pick has been quietly simmering in conservative circles as Republicans held firm in their refusal to take up the president's nomination of Merrick B. Garland before the election. It burst into the open in recent weeks after Senator John McCain, the Arizona Republican who formerly tried to defuse judicial clashes, said that Republicans would stand united against any nominee chosen by Mrs. Clinton. Senator Ted Cruz of Texas followed that up with comments pointing to a precedent for extended vacancies on the court.
This week, Senator Richard M. Burr of North Carolina, who is in a tough re-election fight, was heard on a recording obtained by CNN promising to 'do everything I can do to make sure four years from now, we still got an opening on the Supreme Court.'"
Link...
http://www.nytimes.com/2016/11/04/us/politics/that-supreme-court-stonewall-may-not-crumble-anytime-soon.html?hp&action=click&pgtype=Homepage&clickSource=story-heading&module=first-column-region&region=top-news&WT.nav=top-news&_r=0
AGBF