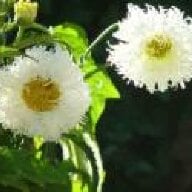 Joined

May 14, 2008
Messages

3,783
So here is the story of the aquamarine from the Isle of Capri.
This ring was left to me by one of my Mother''s close friends. Dorothy was a tiny lady, shorter than my Mum who was barely 5ft. She always wore this honker of a ring and carried it off magnificently. It was huge and I used to stare at it constantly whenever I saw it.
The story goes that she and her husband were on holiday in Capri some 50 years ago and he bought it for her there. They had lots of foreign exotic holidays and I used to love listening to her stories. In her early days she was a dancer in a troup on a cruise ship and travelled the world. I had never met a more flamboyant character.
When I lost my Mum in a car accident 5 years ago, I stayed in the UK for just over 5 months to sort everything out. It was a horrible time. I was 7,000 miles from home, away from my husband and I had lost my rock. Dorothy, who had never had children took me under her wing and looked after me. She became my surrogate mum and I became her surrogate daughter, we were a match made in heaven.
I was touched and delighted when I found out that Dorothy had left me this ring. I never saw her without it being on her finger. Trouble was, as soon as I put it on I knew I would never be able to wear it the way she did - it was huge! I''m not used to wearing a lot of rings and was just really uncomfortable. What a dilema.
More later .......