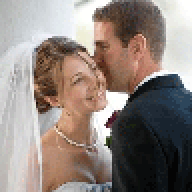 Joined

Mar 20, 2006
Messages

1,724
We were visiting FI's cousin's family over the weekend... and they mentioned that some of their friends had been sick recently with a stomach bug. Well Sunday morning, we woke up to find both our cousin and his wife running in and out of the bathroom in utter misery.

I felt awful for them (especially since they have two young daughters)... but couldn't help thinking of the spinach dip we'd all shared the night before......
Well sure enough... I went to bed last night with a sense of dread in the pit of my stomach, then tossed and turned all night with a headache that wouldn't leave me alone, and suddenly around 5am..... the virus officially hit.

Anyone else dealing with the stomach bug???
ETA -- Sorry if this TMI for anyone at 7:30 in the morning... I'm all wrapped up in my own misery, didn't mean to inflict it on anybody else!