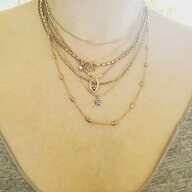 Joined

Mar 28, 2021
Messages

4
Is That Shiny Thing Pretty, or Are You Just Thirsty?
This is a short YouTube video by a PBS Studios channel called SciShow Psych. It introduces the evolutionary psychology theory that human attraction to gathering shiny things stems from our biological need to locate sources of water.
I just thought maybe someone would find it interesting too.