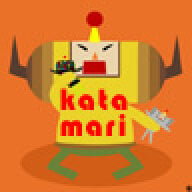 Joined

May 18, 2008
Messages

2,949
We have effectively lost the battle to not register for our wedding. Both my mom and FMIL think it is discourteous to our guests to not register and also feel that none of them would see not having a registry as a request to not get gifts. I also made a really cool flow chart to post on our website stating other options that guests could pursue apart from purchasing us unneeded housewares (like donating to charities, spending time with us, sharing wisdom about marriage, etc.) but the moms thought this could be perceived as smart aleck and weren''t having it, either.

It has got me thinking, though, about the purpose of the wedding gift. I really don''t want gifts, but I am getting married and starting a married life with my FI. And, were any of my friends or family members to do something similar to what we are doing, I would buy them the equivalent gift I would buy someone having a traditional wedding without additional doubts about it. Does anyone know the rationale behind the wedding gift? Should I feel as bad about this as I do?

And, I suppose, if I may throw in a subquestion, would it be appropriate to register places like Sur la Table or Crate and Barrel in this situation (given that this really is where we would buy our own stuff), or would it be more appropriate to register somewhere like Kohls or Target?

As perhaps necessary background info, FI and I are having a small ceremony abroad, attended only by our immediate family members, and are then coming back to have a reception in the state where we grew up with around 200 guests the day after we return from our honeymoon.