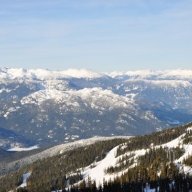 Joined

Jun 19, 2008
Messages

2,107
I''m almost 24, and I''ve been on the pill since high school for cramping and to be more regular so I could start taking ibuprofen. I started then on OrthoTriCyclen generic, then went to the brand name because I was still having bad cramps. Years ago, I got off that for Ortho Novum - monophasic. I mostly took the generic because name brands were so darn expensive.
For about the past year or two, I''ve been getting terrible headaches, usually on the day AF gets here. I still get terrible cramps the day before, but as long as I can take ibuprofen and have a heating pad, I end up ok after a few hours. Anyway, the headaches are getting ridiculous. They debilitate me. Light and sound annoy me. I''ve been in pain today since lunch time (it''s almost 9:00pm now).
I''ve also noticed that I tend to freak out at stupid things. I''m a very mild-mannered person, but FI just gets so upset with me sometimes because of how I turn the smallest things into huge things. I know this isn''t me. In the moment, it always seems like such a big thing, but looking back now, I just think I go wacko sometimes. And lately, I''ve been wondering if that''s the hormones.
My doctor prescribed me Yaz to try next. Supposed to start that next week.
I''m not sexually active. Won''t be until we get married. So preventing pregnancy is not an issue (at the moment). I have at least 6 months before I worry about that (no date yet). I''m curious about trying to stop the BC all together. FI isn''t crazy about having to try a different way of contraception once we get married, but he told me today we''d do it if we have to. I''m just not crazy about medicine altogether, and lately I''ve been really considering letting my body go back to its natural course. I''m all about being natural and healthy, and the more I think about it, I don''t like pumping my body full of these fake hormones.
I''ve read some past threads on various topics and know there are people on PS in both camps - for and against BC. I just worry about what you do for important things like a wedding (just hope it doesn''t come then??), and I''m very curious what those of you do for contraception who don''t use BC or the normal condoms. We don''t want kids right away once we get married.
Any advice is appreciate - greatly.