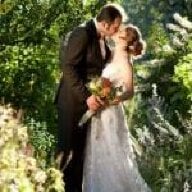 Joined

Jul 30, 2007
Messages

4,553
Ladies In Waiting List Rules:
1.
Please comment here if you would like to be added!
Posting a thread on the LIW board is a great way to introduce yourself to all the wonderful ladies around here, but if you would like to be on the official list, please leave a comment in this thread.
2.
If you have not posted in 3 months (6 months for those with over 500 posts), you will be removed from the list.
I will be doing a list cleaning around the first of each month. If you have not posted in that time period (on any board on Pricescope--not just LIW), your name will be taken off the list. I will post the names of those in danger of being taken off the list in advance of each cleaning. If you see your name, please check in and tell us how you''re doing!
Congratulations to our previous listkeeper,
~*Alexis*~
!!!! Thank you for all your work in maintaining the list!!!
Welcome
Cupcake*Muffin
and
waitingonmyprince
! May your stays be short and sweet!
And without further ado...
The Official Ladies In Waiting List

1. Galateia
2. news_girl
3. gwendolyn
4. goodfun7580
5. equestrienne
6. nebe
7. ladypirate
8. waitingpatiently
9. hisdiamondgirl
10. chocolatefudge
11. chizzy1982
12. absolut_blonde
13. lisamarie84
14. dragonfly411
15. KCCutie
16. Ldubs
17. Dreamgirl
18. ringless
19. Lexie
20. ILoveSpinel
21. jillyb
22. IloveAsschers13
23. elledizzy5
24. LeggoMyEggo
25. Carbonlove
26. inhisarms17
27. jcarlylew82
28. happygolucky851
29. smithsmith
30. Iowa Lizzy
31. I Love Carats
32. Namaste
33. trillionaire
34. Blackpaw
35. HappyCat
36. misskitty
37. aggal06
38. BoomersGirl
39. Cosmo_Gal
40. mtjoya
41. SailorsSweet 42. jaylex
43. princess_natalie
44. aVogueIdea
45. idreamofcushions
46. jennilynn
47. Lill_The_Thrill
48. MrsHToBe
49. rosebud10
50. audball
51. prettylnpink419
52. ckrickett
53. omieluv
54. LoveRoundBrillants
55. mariewest
56. LtlFirecracker
57. CheshireSmile
58. Eden
59. Starset Princess
60. lemony
61. laughwithme
62. fuzzers
63. HappilyInLove
64. cocoa
65. salix
66. early_bird
67. EyeElle
68. Still_Waiting
69. waiting_impatiently_2008
70. IrishEyes08
71. The Future Mrs.
72. Prinny
73. Starry-eyed
74. stephbolt
75. purelily
76. EveryWakingMoment
77. *Danielle*
78. Kitiaral
79. lovebug1031
80. Vintage_Glamour
81. caribqueen
82. VictoriaEremita
83. brendaman
84. Pushin40
85. PrincessLily2009
86. ShalaJ
87. Savvymon
88. Resonance.Of.Life
89. bigdiamondtinygal
90. 4ever
91. NakedFinger
92. mochamamasita
93. LilyOfTheValley
94. DebShine
95. tarepanda
96. newbie777
97. OneAngryElf
98. adhesive
99. WistfulAurora
100. damo256
101. xoxo
102. NicaK
103. LabRatPhD
104. nail_polish
105. GenkiSam
106. Aida1010
107. letthesunshine
108. McStew
109. Brown.Eyed.Girl
110. anothergirl216
111. princessplease
112. Deia
113. msprincess
114. Chelle0511
115. iheartbora
116. freudianflip
117. somegirl932
118. AllieGator
119. Cupcake*Muffin
120. waitingonmyprince

[/b]