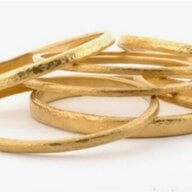 Joined

Jan 26, 2003
Messages

22,107
I am starting this thread so that there need not be discussions in the Royal Jewels thread about the nature of royalty! I find such discussions there to distract from the topic of jewelry, but think that the subject is very interesting.
Recently there was a discussion in the Royal Jewels thread about about whether some guests at the wedding of Prince Albert of Monaco and Charlene Wittstock actually were princes, princesses, etcetera, since the places which they supposedly were princes, princesses, etcetera
of
were now republics!
I am hoping not only that that discussion can continue (civilly) here, but that people can go beyond that and discuss the nature of royalty itself.
I obviously do not see this as a political topic or I would not be posting about it since political discussions are not allowed on Pricescope. I see this as an adjunct to the Royal Jewels thread and I am expecting that some members of that thread may want to discuss the topic of royalty in more depth!
Deb/AGBF