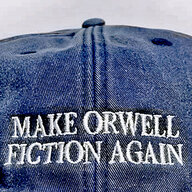 Joined

Apr 30, 2005
Messages

32,293
No ladies this is not a calendar.

so get your mind out of the gutter.
Some people pick screen names that do not indicate gender.
For a while I thought TristanC was female.
I thought Acebruin and Vapid Lapid were guys but now I think they are gals.
I forget or can't keep track of which regulars are male or female.
Not that it really matters but it's kind of embarrassing when you get it wrong while recommending a setting, or referring to someone as she when it's a he.
Wouldn't it be nice, to have a list?
I'll start it.
Please add who you know to be male, yourself or others.
Many are obvious but some are not.
Feel free to correct my spelling errors and incorrect guesses.
I can only assume that Amethystguy, SFGuy abd Soberguy are male.
Amethystguy
Dancing Fire
Davi el mejor
DiaGem, aka Yoram F
Garry H (Cut Nut) aka Garry Holloway
Jim Summa
John Pollard
KarlK
Kenny
Oldminer, aka David S. Atlas
Paul-Antwerp, aka Paul Slegers
PS Admin, aka Andrey
Queen Mum, aka Stephen
Regular Guy, aka Ira Z.
Rhino, aka Jonathan Weingarten
Richard Sheerwood
Rockdiamond
Serg, aka Sergey Sivovolenko
SFGuy
Soberguy
Texas Leaguer, aka Bryan Boyne
TristanC
Wink Jones
Which other regulars here are guys? (especially those with screen names that are not obviously male)
Is there any poster you are curious about, gender-wise?
(Obviously anyone who does not wish to reveal their gender does not have to, and is even free to switch it for privacy purposes.)