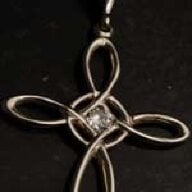 Joined

Oct 5, 2010
Messages

1,190
Hi y'all! My BF and I have started the Insanity workout, from the same lunatics that gave the world p90X, and I am wondering if anyone else around here is as crazy as I am; anyone tried/finished/in the middle of Insanity or P90X?
We just started week 2, and I am refraining from measuring or weighing in until Fit Test days otherwise I'll obsess. My goals are simply better fitness, time spent with the boy, and a few inches off the waistline would be lovely.
There are workouts I hate and workouts I love, and it's certainly a challenge- I won't lie, the initial Fit Test nearly killed me, and I have ended the workouts in the fetal position on the floor more than once. BUT I have managed to not cry yet and I do see results already in stamina, flexibility, and strength, and I don't know for sure but I
feel
littler in the middle
Anyone else out there who wants a virtual workout buddy to help each other stay motivated and accountable?