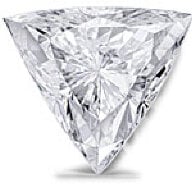 Joined

Apr 18, 2008
Messages

3,881
WASHINGTON (CNN) -- Thrust into the spotlight as a Republican rising star, Louisiana Gov. Bobby Jindal has been depicted as an up-and-comer capable of helping reshape the party and jockeying for the 2012 GOP presidential nomination. Being tapped to give the GOP response to President Obama''s address elevates Gov. Bobby Jindal''s standing in the party.
Being tapped to give the GOP response to President Obama''s address elevates Gov. Bobby Jindal''s standing in the party.
And now, Jindal''s party is putting him on a national platform, awarding the once little-known congressman the political plum of delivering the Republican''s televised response to President Barack Obama''s address to Congress on February 24.
"The speech is very important. This is his coming-out party," said G. Pearson Cross, head of the University of Louisiana''s political science department, who has observed Jindal''s political rise. "His speech will put a face on the name."
And put a fresh face on the Republican Party.
The GOP, still reeling from election beatings in 2006 and 2008, is looking to revamp itself by rebuilding from the states up and reaching out to young voters. At 37, the popular Louisiana governor embodies that mission, experts say.
"The job is very important in framing the Republican message really for the rest of the year," said Nick Ayers, executive director of the Republican Governors Association, referring to the response speech Tuesday. "Gov. Jindal provides the outside-the-beltway, not D.C., perspective. And he''s one of the smartest policy minds in the country. He''s not perceived as a overtly political person."
Being tapped for this prime-time speech, a job normally for congressional leaders, has helped to elevate Jindal''s standing in the party dominated by old pros, including Senate Minority Leader Mitch McConnell and House Minority Leader John Boehner, as well as personalities, such as Alaska Gov. Sarah Palin and California Gov. Arnold Schwarzenegger.
"It''s time for another generation to come into play," said GOP strategist Ed Rollins, a CNN contributor. "A lot of Republicans came of age under Reagan, which was 25 years ago ... and we just haven''t built on that with young people."
Rollins, a veteran of the Reagan White House, called Jindal, a first-generation American born to Punjabi parents, a "young dynamic governor" with "appeal to younger voters."
The governor is a "textbook Republican" who is "scary smart," Cross added.
And, having an accomplished minority figure represent your party''s message doesn''t hurt, he said.
"The Republican Party very strongly wants to have a new look," he said. "They''re saying, ''We''re not just a party of old white guys'' and he''s part of that appeal."
Born Piyush Jindal in Louisiana''s capital, Baton Rouge, he called winning his first election in 2004 to the U.S. House of Representatives "the ultimate embodiment of the American dream." He was only 33.
By age 28, the former Rhodes Scholar had already served in three high-profile jobs, including head of Louisiana''s Department of Health and Hospitals and president of the University of Louisiana system.
http://www.cnn.com/2009/POLITICS/02/23/jindal.gop/index.html