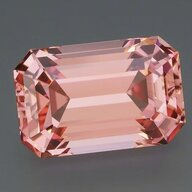 Joined

Jan 30, 2008
Messages

5,078
Yeah. Where to begin.
Big fan of physical books here. They have their drawbacks it's true - space requirements, weight, etc. But requiring endless electric charging, equipment upgrading, or handling with extreme care to avoid dropping them and losing your entire library in an instant and having to outlay huge amounts to replace and time to reload them, not so much.
I also don't read much current fiction, which is where these things tend to shine . I buy reference, read current events, history (some of it written long ago, and in musty no-longer-in-print tomes), IT technical, OR art books - as in how-to and heavily graphics oriented. None of those are as yet, heavily represented, or decently presented (as in graphics). It seems that almost every book that
I
am interested in is not available in e-reader, or is not the kind of content that would be best served by being delivered electronically.
I must say I am a bit surprised at the cavalier attitude towards an impending demise of books. As if this is just progress and we should just go with it. The end of books - which hopefully is a bit overstated - would be far more important than say, the passing technological blip of 8-tracks on the way to CD's and beyond. The actual physicality of books is part of our history for, well, for as long as we've had history. We've lost the long view, not just of history, but of pretty much everything. It's all about short-term and having one's requirements met instantaneously, rather than long-term, durable, or investing. And yes I know I'm going off on a bit of a tangent, but I DO see this as a manifestation of a larger cultural attitude of disposability of pretty much everything.
When I buy content, I want to OWN that content, and in e-reader format you don't - they can yank it back at any time, and now there is a big fight about libraries and e-content. I recall reading that one publisher(don't recall which one) is "selling" their books with a 50-loan limit, at which time they want the library to pony up again for that content and the right to loan it. It's a huge mess.
So as usual, we've solved one problem and created a raft of others.