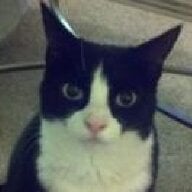 Joined

Aug 8, 2005
Messages

40,225
Okay so... Tons of PS minds are better than one. Clearly.

And I''m hoping this thread catches on...

Since you all were so helpful with the flatware... I thought...many of us are on a budget... and setting up house... or have set up house but still need things... or are looking for things for our weddings... buying holiday gifts... so forth.

So I thought I''s start a thread where folks could ask for what they need... and if any friendly PSers have the time/skills they would help out with advice on what to buy (what the best brand of affordable X is or what to look for when buying a couch... so forth)... and where to get the best price for it.

So... What''s everyone looking for?