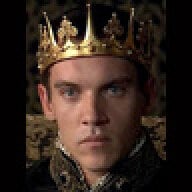 Joined

Jan 21, 2008
Messages

6,186
So this man comes up to me today in the supermarket parking lot and says to me, "Do you have a five? We're trying to get gas" and shows me a handful (maybe two dollars worth) of quarters.
I said, "five... (pause) dollars?"
He said, "Yes, five dollars, blah, blah."
I said, "No."
Then I said it wasn't a particularly good day for me (it wasn't) and I would help him if I could but I couldn't.
I was just being diplomatic actually. There wasn't any chance I would have given this man five dollars. I would buy (and have) a homeless man who was hungry a meal at McDonald's, but to just walk up to someone and ask for five dollars?
Maybe I should have given him twenty. Maybe I should have filled his tank for him.
My goodness. I have to put gas in my own car. And I don't understand why he didn't ask five people for a dollar each- it seems like that would be a better way to go about it.
I don't mean to sound, well, mean, or anything, but I thought that was really brazen. I think part of my reaction was due to the fact that I found this particular man to be mildly threatening, or maybe that's overstating the case, but he didn't seem like, you know, a nice person in trouble.
Ok, thanks for letting me rant. I hope I'm not coming off as Scrooge or something, but it really surprised me.