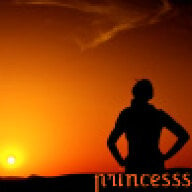 Joined

Mar 18, 2007
Messages

8,035
A few weeks ago I asked for puppy dust for BF. Well, it helped, and it happened just like everybody said it would!
BF had given up actively searching, and yesterday he got a text from a woman that fosters animals for our local Animal Control. She had 3 Boxer males up for adoption, so she wanted to see if he was still interested. We went today and BF found his dog.

We went straight to the vet as BF lives in a house with two other dogs, and wanted to make sure he was bringing a healthy dog home. The vet gave him a clean bill of health and said that everything looks good, so he''s home!
The camera died, so I have no pics yet, but I promise an abundance will come very, very soon! He''s had a bath, and is napping on his new bed while we put the crate together. He''s tentatively named Samson, but that is subject to change as we see more of his personality come out.
So thank you all SO MUCH! I can''t wait to show him to you guys!