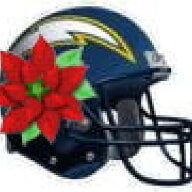 Joined

Aug 17, 2005
Messages

2,865
My 20th HS reunion is this year

and planning is underway...
I admit that at first I wasn''t really interested in helping out because I didn''t want to be part of any drama (**insert HS flashback here**). But then i realized that i have some strong opinions about what kind of reunion *I* would like to attend and felt that i would have no right to bitch about it if i didn''t bother to help plan. Plus, i like doing this kind of thing (i have some event-planning experience)
A small group of us gathered this past weekend and had a very productive initial planning meeting. It seems that we''re all on the same page on the type of reunion we''d like to throw.
What i''d like to know is:
-did you go to your 20th (or 10th) HS reunion?
-why/why not?
-was cost/location/timing a factor?
-what did you like/dislike about it?
-if you were on the event planning committee, what advice would you share?
THANKS!