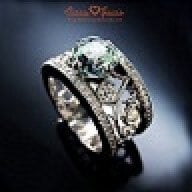 Joined

Jul 24, 2003
Messages

2,428
Ok, I just need to vent!
My teen is a Junior and she is failing Math 3, this Common Core is rediculous!!!!! More than half of her class is failing. We had a student teacher meeting last week (I asked the prinicpal to attend as well) because she has been complaining that the teacher doesn't explain, she just has them copy things from the board. She talks terribly to the kids and gets mad when they ask questions. My daughter was a crying a mess at the meeting.

Should tell you something when only 4 kids in the class turn in homework because nobody understood it. My daughter has a 54 in this class, Others have 23, 37, 28, 29 to list a few. I even have her in a Math Support class that isn't helping because that teacher is just as bad.

I am at my wits end.