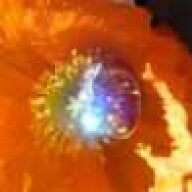 Joined

Sep 28, 2009
Messages

671
My step daughter tried to commit suicide this morning.


I dont know what to do or what to say.


I dont want to make a wrong move on this as she is blaming her dad and saying he drove her to it. (its her perception and I think I have to deal with how she is feeling & thinking, regardless of what the outside facts are).

I do have an excellent relationship with my stepdaughter but she is now under the care of her mother who I dont have a workable relationship with.

Anyone have any experience I can learn from? (from any side of the equation) Please!



ETA: We are all 120% convinced it was a cry for help not a serious attempt as she took herself to hospital less than 1 hour after taking all the pills, but that doesnt make it any easier to know what to say or do.