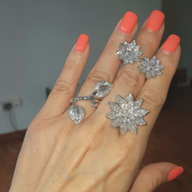 Joined

Oct 5, 2006
Messages

9,974
So I'm taking my adult niece to Paris when I visit my family in the UK in a few weeks' time. She had a big b'day in December but did not have a huge celebration (various reasons). I want to take her there to celebrate it belatedly and also because she's never been.

I'd like for us to stay somewhere nice and CLEAN and SAFE (both very very important) and central, but not hugely expensive. I'll prob take her shopping and to various places for lunch and dinner. We might take in a show or check out a club if we have time. But primarily we want to shop, take in some museums and galleries (which I've been to a few times, but she hasn't).

So what I'd like to ask are: which hotel would you recommend? The few I've looked at on the internet are soooo expensive and the rooms are tiny (I seem to remember that when I stayed there before, the hotel was also tiny and not very clean). Also, which restaurants would you recommend (nice authentic French food and not the usual touristy "cr**"!)? Any other things we should do whilst we're there? Anything we should avoid or not do? Again, SAFETY is a big issue for us - since we'll be two girls there. I speak intermediate French so communication should not be an issue, though I know most people there speak English.

Oh, and we're thinking either 3 or 4 days.

Thank you so much.