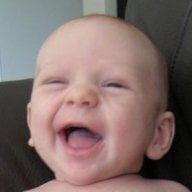 Joined

Feb 27, 2006
Messages

3,136
Are you numbering or naming the tables at your reception?

FI and I were planning on numbering our tables. It''s classic and pretty straight-forward, and it doesn''t require too much stress on our part (as we don''t have to think of creative names). My mother read somewhere that guests often get their nose out of joint about table numbers, so that you shouldn''t use them and should come up with table names. Like, with numbered tables, Aunt Ethel sees that she''s at table 7 and Cousin Eustace is at table 4, and gets upset because she''s obviously so much cooler/closer to the couple/whatever than Eustace. But with named tables, there''s no obvious hierarchy. Thoughts?

And if you''re naming your tables, what kind of names are you using?