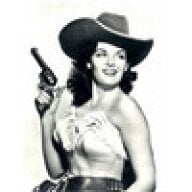 Joined

Feb 20, 2008
Messages

1,793
What are you guys/did you guys do as the wedding couple for your wedding?

I just went to a wedding where the couple ate upstairs by themselves right before everyone got there, so that they wouldn''t be interrupted at dinner by people coming up to them, and so that they could actually eat their food without scarfing it down. I thought it was an interesting idea, but didn''t know how it would be received.

I also went to a wedding where there was a large head table with bride, groom, and all of their BMs and GM. I didn''t like it personally because it seemed very 80''s to me, and it separated the BM''s and GM from their spouses. I had NEVER seen that before except for movies, and I was told that it was a regional thing up there (upstate New York)

I like the idea of a sweetheart table, but again, I''m scared I won''t get to eat if people keep coming up to us during dinner. We will have about 180 guests.

Any advice? Suggestions?