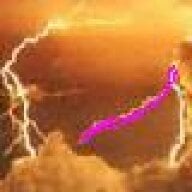 Joined

Nov 1, 2003
Messages

23,295
got the cast off today and the staples removed.
They were suprised at how well it looked.
The outside is healing nicely and the xrays didnt show any problems.
Its rather painfull and stiff which the doc says he expected.
start pt on tuesday for 4 weeks of stretching then 2-4 weeks of strenth training following.
Right now I can open my arm about 1/2 way which is slightly more than the cast was set at.
ie bout like this _|
no lifting or twisting and only the mildest of stretching until tue.