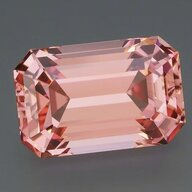 Joined

Jan 30, 2008
Messages

5,078
An article from The Christian Science Monitor about European pushback against US-style capitalism - specifically our 24/7 model of retail. I tend to agree with their attitude towards Sundays, if only for the reason that I remember that Sundays during my childhood - long before they became just like any other day, were quiet and lazy. And that isn''t just the gloss added by time and distance. They HAD to be - the stores were all shut. You couldn''t run to the hardware store, or the mall. I also remember my mother thinking how vile shops being open on Sundays was, and how she thought it was rotten for the employees who never got a moment''s rest. Just one more reason NOT to work in retail, IMO.
I have of course availed myself since of the opportunity to shop on Sunday, but I find of late (last 5 years or so) I stay home more often than not, and don''t even make a small grocery run. I just don''t want to leave the house - I cook, I read, clean toilets.

Maybe it''s because I''m getting older, or maybe it''s just because I don''t feel like getting out of my comfy jammies.

Anyway, good article.
Sunday shopping takes a hit in Europe