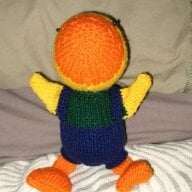 Joined

Sep 28, 2006
Messages

180
FI and I are eloping/honeymooning (elopemooning?) in the San Francisco / Napa Valley area at the end of April. We''ve already got some details pinned down: fly into San Fran and stay for 2 days, spend 2 days in St. Helena (where we''ll be married). Then we have 3 more days to do other things. Do any of you have suggestions for:

- Nicer places to stay in San Francisco (maybe around $200-$250/night price range)
- "Must-do" activities in San Fran/Napa and surrounding areas
- "Must-eat" restaurants (we''re really looking forward to this!)
- Whether we should drive up the coast and spend some time at a B&B (I''m afraid we will feel too rushed if we''re driving somewhere ever few days)
- How many days is "enough" to spend at each place?

Thanks in advance, everyone! I''m really looking forward to this trip and want to get details set so I can look forward to it instead of stressing about it!