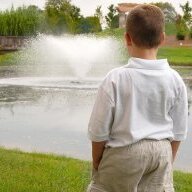 Joined

Feb 20, 2006
Messages

224
I''ve read some posts where some ladies are giving tv''s, etc as engagement gifts. I hadn''t actually thought about doing that if/when I get engaged, but was doing some online Christmas searching and ran across this: http://www.acespilotshop.com/pilot-supplies/watches/yes-about.htm

It''s some cool techie watch that keeps up with daylight, exact time, etc... but it''s called the YES watch. It even has YES printed boldly on the bottom of the watch. What if he asked you to be his wife and you had a watch that was named YES for him?

Don''t know how much it is though.....

Anyone have any good ideas for an automic watch for bf for christmas? Doesn''t necessarily have to say "yes."