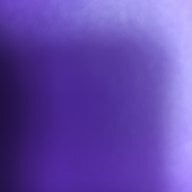 Joined

Nov 16, 2008
Messages

2,649
I need some advice on how to handle a situation in my condo building. I live in a small, 5 unit building. 4 of the 5 units are occupied. DH and I have been here since the gut rehab in 2003. The other 3 occupants have lived here a few months, after buying from the folks that were the original occupants. I am the condo president. We are a very small, very relaxed building, and take care of all the maintenance ourselves (we don't pay for any outside services like snow shoveling, lawn care, etc.) and we like it this way. The girl who owns the unit below me and on the other side is the new secretary, and the 2 guys living above her, and just on the other side of the hall from me, are the new treasurers. (Previously, I was the president and treasurer because the building only had 2 occupied units for a while).
Ok, on to my problem. The secretary, albeit a sweet girl, is kind of a dingbat. I am not saying this to be mean, but in the few months that she has lived here I have found her keys in her front door, in the building's front door, and in the outside gate's door, as well as in her mailbox, and have also found her mailbox wide open, after she has removed her key.
Onto the current problem: For the past few days she has left a pair of shoes outside of her unit, which smell. Very badly. In addition to this pair of shoes is a pair of cheap hot pink flip flops that have been broken (the straps have broken and the V no longer is able to hold onto the flat part of the flip flop) and it is obvious these flip flops can never be worn again. The flip flops should have been thrown away when they broke, and have been there for a good 2 weeks. The flats (which I think are crocs, but I am too afraid to get that close to find out) have been there for at least a week and are seriously stinking up the whole damn building!!!

It's pretty pungent in the front of the building, but even more so when you are walking up the stairs (as I have to do since I live one floor higher) and your nose is at the same level as the shoes...
Most of the communication within the building is done via email, since we all work different schedules, so I feel like I need to say something to her about this, but I'm just not sure HOW or WHAT to say....
Any advice is greatly appreciated. I don't want to be rude, but I want to make sure she understands.