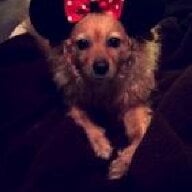 Joined

Oct 23, 2011
Messages

6,698
So my daughter is slowly getting her college admissions. Luckily, she has a wide range of choices. I was hoping to get input from those of you who graduated from private universities. Do you guys think the cost was worth it? Do employers value degrees more if they come from a private school? Did you find better opportunities as a result of attending a private?

Context: daughter is 17 and is strong in all subjects. As a result, she is not sure what she would like to major in.
She has been offered a free ride in terms of tuition at the local state school. The privates are offering her half tuituon. Vast difference in price. While I want the best for her, I want her to have skin in the game and know the value of money. I don't want her to view college as a 4 year vacation. If she goes to the local school, she can grad debt-free but will miss out on the college experience which I view as testing her character. Even though i have been saving for her college and the privates are doable, i want her to help pay so she can havge skin in the game. But I have to wonder if it's worth the cost. I know many recent grads who are working at jobs that don't require a degree BC the market is so bad. Plus there's grad school to finance..
Thanks for your input.