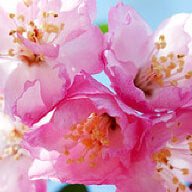 Joined

Nov 12, 2006
Messages

1,084
Hey all
I just ran over to Staples to see if they sold paper individually so I could do some printing tests for my invitations (on 67 or 80 lb stock) but they don''t sell paper in that manner. However, I walked out of there with some good ideas
Some FYI:
First, they now carry the Gartner series invite kits that are usually found at Micheals and JoAnnes. This is good for
me
because Staples is 30 mins closer to me than the nearest M or
JA
store.
Second, it seems that Gartner has paired up with Laura Ashley and made some nicer diy invite kits for reasonable prices (about $45 for 50). Too bad they didn''t have my wedding colors or I would definitely go with the LA invites.
Okay and here are my two questions:
1) How the heck is "vellum" pronounced? vell-YUME? vell-UME? VELL-um? VELL-yume? lol. I''ve never heard it spoken before

2) Does it look as pretty if you print on a pretty paper and add vellum (unprinted) overlay as it does when it is the vellum that is printed on and layed over a decorative (unprinted) paper? I think I''ve seen it both ways but now that I''m searching, of course I can only find examples of the latter rather than the former.
Thanks!!!