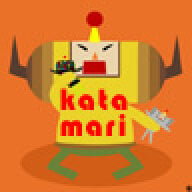 Joined

May 18, 2008
Messages

2,949
We are currently working with an awesome, graphic-designer friend who is making all things stationary for us as a wedding present. I am going absolutely crazy trying to come up with color, fonts and styles I like to give her direction. I am calling for PS help! Some info:

We are getting married in Ecuador. I have looked at a ton of native birds and flowers for inspirations, but FI doesn''t like bright colors unless they are accent colors (and I tend to feel the same). Plus, whenever I see bold colors like that together, it just looks like an elementary-school classroom to me, so we have been leaning away from it. Part of me really wants to be inspired by this, though.

On the other hand, we both love Asian design. I am folding him 1000 paper cranes as part of his wedding present, and my mom and FMIL think it would be cool to include them as decoration in the celebration (like on the cake table, as escort cards, etc.). We are also going to be having paper lanterns, since it is going to be outside in a tent. So this makes us think that a pan-asian them would be very fun and it is something we both like.

The final thing is that there are a lot of homebrewers in FI''s family (and, well, who doesn''t enjoy craft brew), so we are giving homebrew as our favor (or rootbeer for the non-drinkers). This means that there will be 20 bottles on each table (unless we have a favor-table) in tan-ish two-bottle cartons. They will be labeled in cool, colorful labels by our graphic design friend, but that puts a whole lot of brown on every table. I almost feel like it has to be one of our colors. I am okay with that, but I like it best with maroon, tan, and orange and all my canvases end up looking like Thanksgiving dinner tablescape.

Would it be awkward to use Asian design/theme, given that we are getting married in Ecuador? Any suggestions for colors or other decoration. Help me not have an Asian, South American, Thanksgiving wedding mash-up! Please!

ETA: This is largely for decoration and stationary. I don''t have a bridal party.