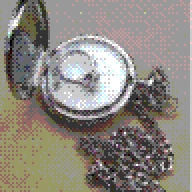 Joined

Apr 14, 2006
Messages

3,929
As I was driving into the complex today after work, I saw a Post Office Jeep/Truck thingy leaving. When I walked up to the door of our house, I saw it: the note saying our wedding DVD had arrived, and I *just* missed it!
Now I have to wait until tomorrow to get it! Grr!!
At least they''re open til 7pm, so I won''t have to leave work early to get it. That''d be a hard thing to finagle; I''ve only been there since February 1.
Yay! Our DVD is ready and waiting.


Boo! We have to wait until tomorrow night to watch it!