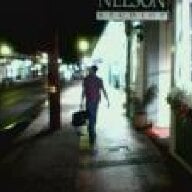 Joined

Dec 31, 2006
Messages

4,750
I'd like some feedback about a situation I'm in (it's minor - very minor) but it's on my mind - I'm going to try to describe it in general without going into too much detail.
Someone who's part of weekly group I'm in sent me a text recently voicing some opinions as to how things should be done in the group...and in that opinion she expressed some things about other people that were somewhat negative. Nothing horrible. But I saw it as that she put something out there that implied at least some trust in me / vulnerability (although I have no idea if she's said similar things to *other* people in the group about others - so I might be placing more weight on her telling me this than it deserves.)
The thing is, I didn't agree with what she was saying. I saw it differently. So in my response I expressed how I saw it - as tactfully as I could and using phrases like "I'm thinking that" "it may be that" etc. so as to not come off as I knew better or the way I saw it was the ONLY way to see it. Or that I was judging any of what she said.
I didn't acknowledge any of the statements she made about the other people - not because I didn't agree with the observation she made about these people necessarily - but because what she was complaining about and what she was blaming it on wasn't really the cause and therefore her solution/what she thought was the fix really wasn't (at least in my eyes).
But I thought maybe I should also add a general acknowledgment like "I hear you" or something like that just as an extra feeling that she didn't have to feel weird that she spilled all these thoughts to me. But I asked DH and he thought I didn't need to do that so I just replied with how I saw it w/o any general acknowledgment.
Well...she's been weird ever since then. Where normally she greets me when she sees me (this has been the case for the last 6 months we've been part of the same group) and we have a good rapport the last two times we saw each other she's avoided me. I feel like if I didn't go greet her she would have tried to leave without speaking to me.
It's been bothering me even though I realize it may be complete coincidence or something totally unrelated/nothing to do with me why she didn't approach me.
It just bothers me to think she may think I may not be trustworthy and she regrets saying the things she said - I wouldn't dream of divulging any of what she said to anybody else in the group. Ever. I think it matters more to me because out of the whole group she is the one person I actually like most by far even though our relationship is very casual.

If she continues to feel a little distant / like she's avoiding me should I ask if everything's OK? Or do I just let it go? Maybe over time (if she is regretting telling me any of what she said) she'll see she didn't have anything to worry about...or if the relationship doesn't "recover" and she's just never be the same I just shouldn't care since it's such a casual relationship and I know what I'm about.
I guess I'm asking if I should try to do any damage control or if I should just let it go and just wait and see. What do you think?
Thanks