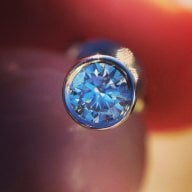 Joined

Jul 7, 2004
Messages

10,835
A friend of mine went to a few of her local stores and got a few of my items, which was awesome since they were all in my cart and I had my credit info it and hit submit and while it processed the site crashed!
I was able when it came back 3 hours later to get a couple of the items she couldn't find though. I am hoping that the items ship. Some folks who paid for overnight shipping did get them today though.
I just hope she can get them shipped to me tomorrow
Seeing all the stories about jerks who bought out entire stores on their own to ebay everything makes me hope Target finds a way to pull their auctions or prevent them from returning any of it when it won't sell on ebay. But people are feverishly bidding on ebay anyway!