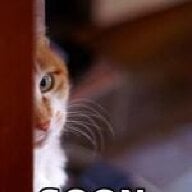 Joined

Mar 7, 2005
Messages

976
I am now a resident of Western Australia. Who knew? LOL.
Anywho, I am wondering if perhaps we can do a bit of a checkin, if you will, I would LOVE to see who my new neighbors are, and perhaps get a few little bits of advice. My boyfriend and I have decided that we didn't want to do the LDR anymore, it is amazing how happy we are and so excited to be together, finally. It was honestly the easiest choice I have ever made, couldn't be happier.
Now, I am all settled in, unpacked and up and working again. I am looking to join a few things here, I just wanted to see if anyone has ever 1) done this before 2) had to make new friends as an adult ? I would LOVE some advice.