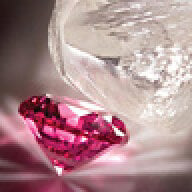 Joined

Oct 17, 2008
Messages

1,069
Ok, so a few of you may have seen in the honeymoon thread that my FI and I planned to have a completely offbeat honeymooon. In keeping with our personal love of alternative music we were going to have Reading Festival here in the UK as our honeymoon. We even planned the wedding to coincide with it, the date being the day before we would go to the festival.

Well, tickets went on sale last night at 7pm. Both my FI and I were online on our respective computers and TRIED desperately to get tickets. All the websites selling tickets were completely jammed up, as were the phonelines we had on redial constantly.

Three hours and much frustration later and ALL the weekend tickets have sold out.

So it looks like we have no honeymoon.

It is the last week of the summer holidays, I go back to work the following week so we can''t even book a proper holiday away instead.

At most now we will get 4 nights somewhere and will probably struggle to afford a proper trip away.

What the heck do we do now?

I am so disappointed. He is furious. It''s all he has gone on about for months now. I think he was probably more excited about that then the prospect of standing in front of a lot of people to say his vows!!