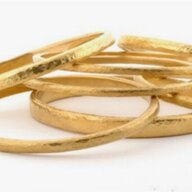 Joined

Jan 26, 2003
Messages

20,750
Here is an excerpt from and a link to Serena Williams' story for anyone who is not familiar with it. If this can happen to very wealthy celebrity, it can happen to anyone, at least to any woman of color.
"Not even the tennis dynamo Serena Williams is immune from the complications and challenges new mothers face during and after childbirth.
In a Vogue cover story
published online on Wednesday, Ms. Williams, who holds 23 Grand Slam titles — some call her a superhero, others a queen — shared her agonizing postnatal experience, including an episode in which hospital employees did not act on her concern that she was experiencing a pulmonary embolism, a sudden blockage of an artery in the lung by a blood clot. She is prone to such clots, a condition
that nearly killed her in 2011
.
'Serena lives in fear of blood clots,' the Vogue article said.
On Sept. 2, the day after giving birth to her daughter via cesarean section, Ms. Williams was having trouble breathing and 'immediately assumed she was having another pulmonary embolism,' the article says.
She alerted a nurse to what she felt was happening in her body and asked for a CT scan and a blood thinner, but the nurse suggested that pain medication had perhaps left Ms. Williams confused, according to Vogue. Ms. Williams insisted, but a doctor instead performed an ultrasound of her legs.
'I was like, a Doppler? I told you, I need a CT scan and a heparin drip,' Ms. Williams, 36, said she told the medical team.
When the ultrasound revealed nothing, she underwent a CT scan, which showed several small blood clots in her lungs. She was immediately put on the heparin drip. 'I was like, listen to Dr. Williams!' she told the doctors.
A spokeswoman for Ms. Williams declined to comment beyond the Vogue article.
The need to ensure that medical professionals are responsive to new mothers' concerns has gained attention in recent years. The
'Stop. Look. Listen!' campaign
, for example, which was introduced in 2012, aims to empower women to report pregnancy-related medical issues and to increase awareness and responsiveness among health care practitioners.
About
700 women die each year in the United States
as a result of pregnancy or delivery complications, according to the Centers for Disease Control and Prevention. Complications affect more than 50,000 women annually. And the risk of pregnancy-related death is three to four times as high for black women as it is for white women, the C.D.C. says.
Even more troubling,
the numbers have increased steadily
from 7.2 deaths per 100,000 live births in 1987 to a high of 17.8 deaths per 100,000 live births in 2009 and 2011, according to the C.D.C."
https://www.nytimes.com/2018/01/11/sports/tennis/serena-williams-baby-vogue.html