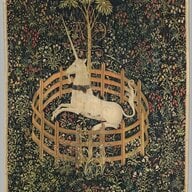 Joined

Sep 13, 2019
Messages

4,901
Look at you, pretty girl! The lace is to die for.

I got married in a pale lavender wedding-y prom dress off the rack for 60 bucks

It was a

scandal

. Not white, and I wouldn't let MIL buy a dress for me.

In my defense, we had one week because his mom got really mad when she found out we were going to the courthouse instead of the wedding route. We had a beautiful ceremony thrown together in a week on a shoestring at the horse farm they lived in at the time.

Wouldn't change a thing.
Thank you
Honestly, that sounds like a blast! Good for you for standing your ground and getting the dress you want!
in a weird way - In a similar because of the virus -we had to cancel our wedding and we're a planning to elope but his parents were NOT pleased at the idea, nor was my mother -and so we are throwing together a last minute ceremony for parents and siblings -definitely not what we envisioned but heck,we are trying to roll with it!