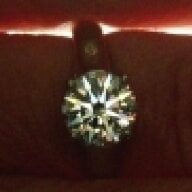 Joined

Jan 13, 2006
Messages

24,431
I have been wanting to do a thread on this for a while, but a recent thread where I used a porcelain doll as a prop got me going, as Gailey is trying to find out more info on it. Just a heads up so you won''t be wondering why I''m talking to Gailey in this thread.

These are a few of my favorites, all inherited from my gandmother. I have a lot from her, but I''ll start with these. I would love to see your treasures too!
The German doll that Gailey and I have been discussing.