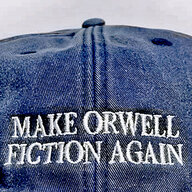 Joined

Apr 30, 2005
Messages

32,298
http://www.lfda.org/news/should-nh-fine-parents-50-if-their-child-bullies-another-student
SHOULD NH FINE PARENTS $50 IF THEIR CHILD BULLIES ANOTHER STUDENT?
BY: LFDA Highlights
An Oklahoma lawmaker is proposing a $50 fine for parents whose children are caught bullying, or potentially breaking other rules.
Supporters argue the proposal will get parents more involved with their children's discipline. A fine also offers teachers an alternative to suspension or expulsion, which interrupts a student's education.
On the other hand, $50 may create stress for some low income families, and conflicts with the idea that public education should be free for all students.
There is no such proposal in New Hampshire, although lawmakers will consider a bill in 2016 that lets students sue a school for failure to follow the state's anti-bullying law.