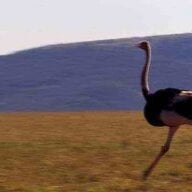 Joined

Nov 12, 2006
Messages

5,471
SO, here''s an update on the by now unbearably romantic M situation (with a little refresher about my situation):
After months of teeth gritting and fretting, I decided not to get engaged to my long time boyfriend, whom I was ''happy'' with, but whom I didn''t really love and wasn''t close to. (Yeah, no brainer, I know. But it just felt so comfortable at the time!)
I started dating casually, making clear that I wasn''t interested in getting into anything serious too quickly, despite the very active efforts of M whom I work with to make me commit to him. (See this thread, e.g.: https://www.pricescope.com/community/threads/calling-dmbfan-guys-your-turn-for-a-dating-q.54650/).
Anyway, just after New Year''s, and a little over two months into him courting me, I finally agreed see him exclusively, and frankly, now that we''ve been ''dating'' for three months (and we''ve known each other for a year and half or so), I have to say that pretty much all my concerns have melted away. All the practical stuff he''s already come up with solutions for: the mess? It''s disappeared! His place isn''t spotless, but it''s now fairly tidy. The money issues? He says I could do the budget and just give him an ''allowance'' (haha! he thinks this is cute, and it''s how his parents work their money). We''re different religions, and he says he''ll happily convert if I want him too, although I''d never ASK. Blah blah blah, but the practical issues did worry me.
But the more important part is that as I''ve been getting to know him, I think he is among the most beautiful human beings I know. He''s got plenty of faults, like anyone, but the overall person is just wonderful: warm and kind, passionate and excited about all kinds of things, full of energy and adventure, with a moral compass pointed in the right direction, devoted and full of love for his friends and family, engaging and entertaining. And he really sees who I am, faults and all, and calls me on it when I''m off base. So I''m convinced he''s not just infatuated. But he is definitely in love and devoted to me. He says he was sure within a couple of weeks that he wanted to marry me, and that everything he''s learned about me since confirms that.
I''m not in love with him yet, and I''m really glad that i''ve got to know him more deeply before letting myself really get emotionally involved, so I know I''m being pretty clearheaded.
But what a difference from the ex FF. I tried so hard to convince myself it was a good idea to marry him, and now I think how close I came to missing a chance to be with a man like this.
I know it''s only been three months. But many of you said you knew pretty soon. Well, I''m not 100% sure yet, but I''m about 85% sure that spending my life with M would be extraordinary and wonderful.
How cool is that?
So, now I''m actually excited about becoming an LIW, instead of my sense of strange foreboding with the ex. After a few more months. Now I''m in waiting to be in waiting. A LIWTBIW, I guess.