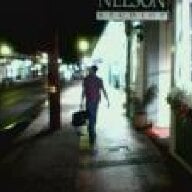 Joined

Dec 31, 2006
Messages

4,750
At my house we do like a Secret Santa thing and we set the amount (some years we've done $75 others $150, etc.)
I ended up laying out the $ for my DH's gift on my mom's behalf because what he wanted was very specific and you could only buy it through the Internet, and she doesn't feel comfortable with that.
She's usually / always really really good about paying back anything...but she hasn't...I really think it must have slipped her mind. I feel bad/embarrrassed asking, that's why I haven't...and I know they're not doing great with money. But then again neither am I and could use it.
On top of it if it were up to me we wouldn't do any gift shopping for the adults at all because of the $ situation - but we do it because the elders (mostly my mother and my aunt) always push for it.
It's kind of like a "to do" on my mind I hate not having closure on things - so either I need to ask or I need to decide not to ask and just let it go.
Should I ask? Or just let it go...