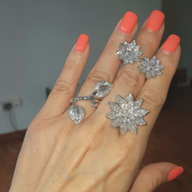 Joined

Oct 5, 2006
Messages

9,898
I've been experiencing shortness of breath for a few months now. At first, I thought it was Ambien as I was taking it for about a month and a half, and read up on the side effects, which included shortness of breath (caused by swelling of the throat etc). I'm no longer taking it for a few months already and the shortness of breath has not gone away.

So, I thought I'd better do some investigations. It has to be one of the following:

1) something wrong in my nose or throat

2) something wrong with my heart (my heart has been beating quite fast, or at least it feels like it)

3) I might have water in my lungs.

I started by visiting my ENT doctor yesterday and he found some lumps in my nasal passage. He does not believe they are cancerous, but an allergy reaction. He gave me some allergy medication, told me not to eat a bunch of foods (essentially dairy, peanuts, wine, beer, spices and certain fruits), and would like me to come back for a follow up.

He also said that my nasal passage is rather narrow and would like me to think about some non-invasive procedure to enlarge it. This would be independent of what he might do with the lumps (if they did turn out to be cancerous).

I'm quite concerned about the lumps, despite the Dr's assurance. I'll abstain from dairy and other produce for the next 10 days or more. I will come back for a follow-up.

Other things which I think may be possible causes for the shortness of breath might be something to do with my Hashimoto's and/ or the Thyroxin medication I'm taking (taking 12.5 micrograms a day as I only have Hashimoto's and am not hypo yet). My mom passed away from what I believe to be complications arising from her thyroid problem. For a while before she died, she had water in her lungs. Also, she died of a stroke, which if I remember correctly, came about because of her heart and possibly also diabetes problems.

I'm freaking out a bit. I have made appointments to see my endocrinologist next week and also to see a heart specialist and a lung specialist. Not sure if they can find anything, but am still concerned, not least because of the lumps.

I was wondering if anyone might know something about any of this and could you offer any word of advice?

Thank you.