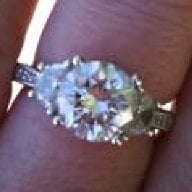 Joined

Jun 18, 2010
Messages

5,765
My state does not provide STD, but my employer does (the employee pays for the entire thing and has to enroll). I signed up for it during open enrollment in October of last year, for coverage starting 1/1/16. Eventually, I received a Statement of Health for that had to be completed, which I did do in January (which is when I received it in the mail).

In late December, I found out I was pregnant. I knew it could be considered a preexisting condition, so I called and spoke to someone at the insurance company. I was told that as long as I didn't receive treatment for it in the 90 days prior to the start of the plan (1/1/16), then it was fine. GREAT.

Fast forward to February, I get a letter saying my STD has been denied due to pregnancy. After a lot of phone calls, I found out it's because I marked I was pregnant on my Statement of Health form, which is an automatic denial.

My argument is that I wasn't pregnant when I signed up for the coverage, and the only reason there was a delay in my handing in the SOH form was because that's when I received it. The insurance company told me that because it's a group policy, my company can tell them to just approve it. My company (of course) is saying that is incorrect information and can't be done.

Am I screwed? Had I completed the SOH form when I enrolled, it would have been fine. My HR department told me it was available online (which I didn't see/know) at that time. I filled it out when I got it in the mail. I feel like my STD is being denied due to a clerical decision as to when the insurance company decided to send me the form.