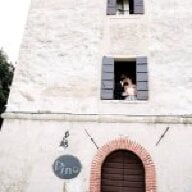 Joined

Nov 15, 2008
Messages

3,309
I really need a new work bag. I have a Furla shoulder bag I use day in and day out. I carry my laptop around in it, too - which is not ideal, because it is a pretty soft leather bag - not the structured kind I really need. I also think because it is a little slouchy, it does not look as polished or professional as it should.

What I'm looking for is a black, structured shoulder bag that fits a 13' laptop, but isn't a laptop case. I'm willing to spend a pretty penny, around $400 or so. I have been looking for ages - even the usual suspects like Kate Spade, J. Crew, etc - and haven't found one that fits the bill. It should look elegant, but not flashy.

Does anyone know where I should be looking? I can't believe it's so hard for me to find what seems to be a pretty basic thing.